When you need to add additional users to your LeadLoop account, click on your initials (1) in the upper right-hand corner. Click on Settings in the dropdown (2).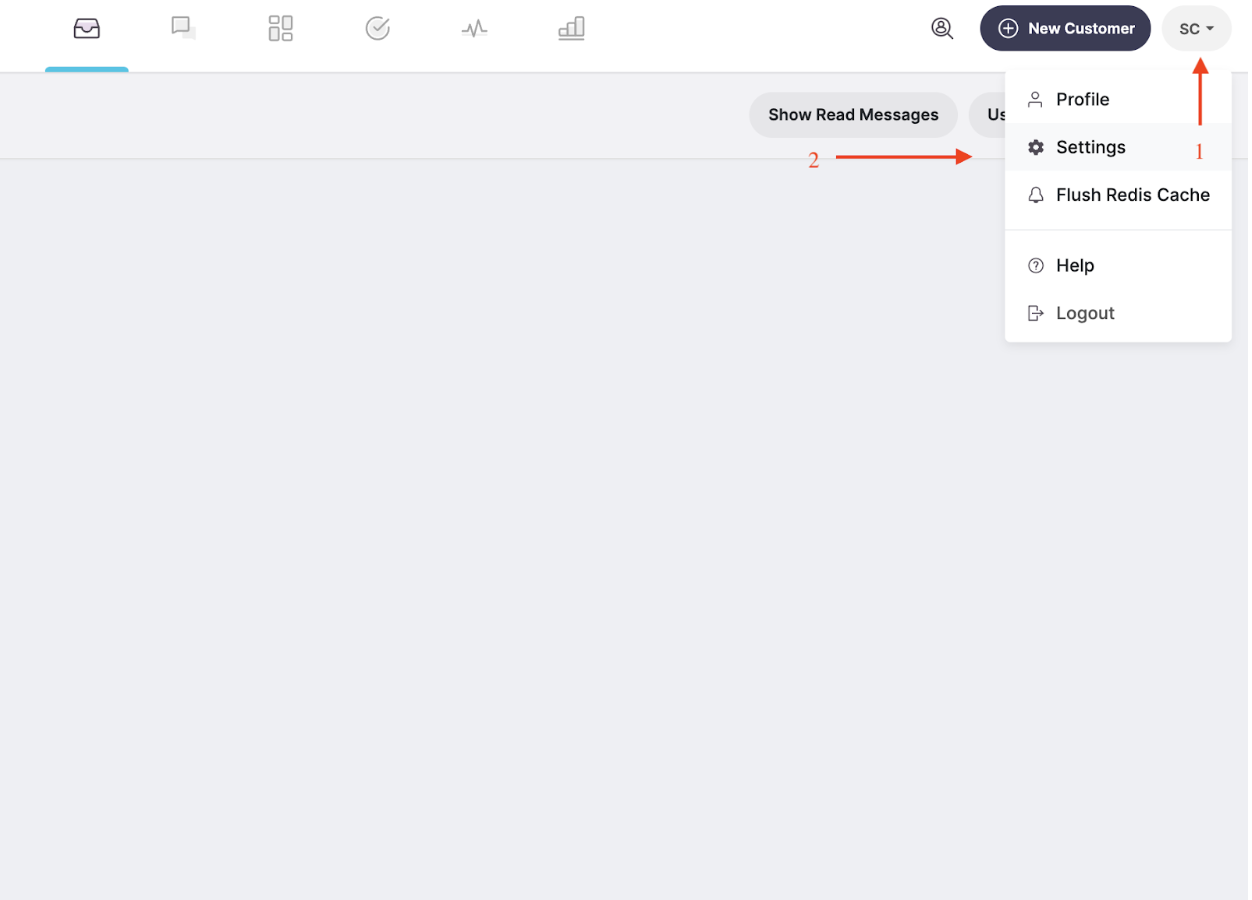 On the left side, click on Users (1). Next, click on Add User in the upper right-hand side of the screen under your initials (2).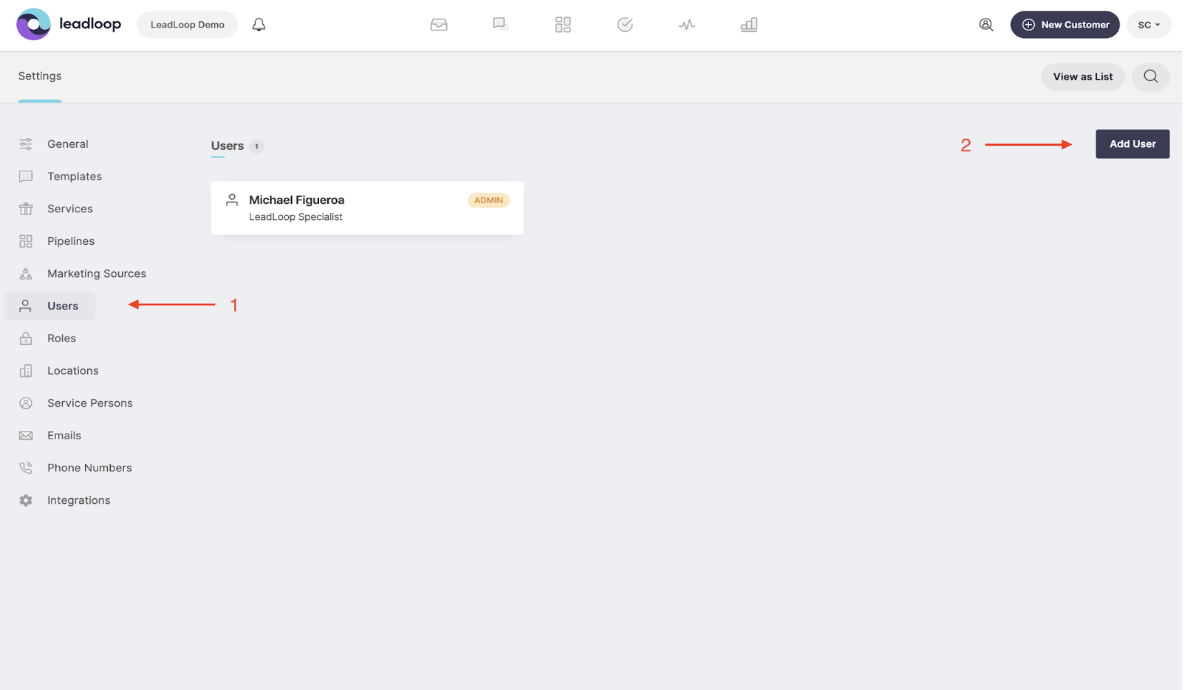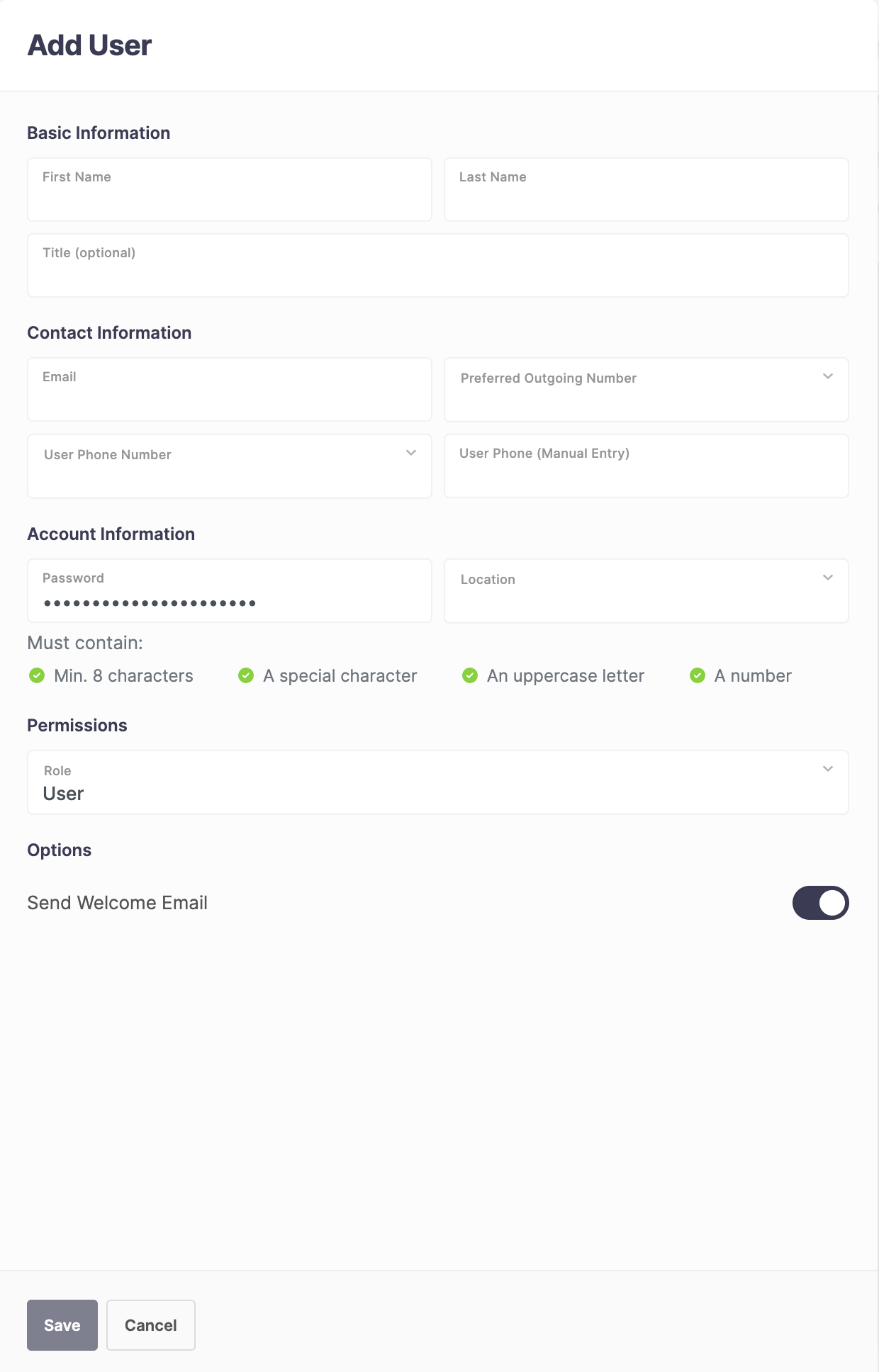 Enter the First Name, Last Name, User's Title and Email address.
You can leave all other fields blank for now, there is an automatic password which you can also leave exactly as it is, it will prompt the user to reset this as soon as they login.
Permissions - To give someone full access to LeadLoop, including the settings - which will allow them to make changes to the templates, services, pipelines, etc - you will need to make them an Admin. For anyone you don't want to give those permissions to, make them a User.
Click Save and a Welcome Email will be sent to the User inviting them to log onto LeadLoop.
There is a time limit for the password they are given, so they will need to log into LeadLoop within an hour of receiving the email.
If there is any issue, follow the steps in the "Forgot Password" article [here](https://app.leadloop.io/help/forgot-reset-password).